LED Lighting–Some of it is ready!
I've mentioned LED lighting before. Again, most of the stuff you see on shelves in the stores right now like the Lights of America bulbs at Costco isn't ready for prime time. The colors are ghastly, the light output is underwhelming, and the design is such that I doubt will lead to long lamp life (LED fixtures need a way to dissipate heat to retain their life). You can try them in your garage or an outdoor fixture, but I wouldn't buy too many of them.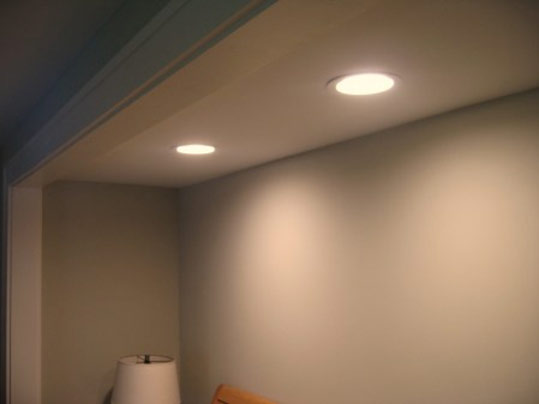 CREE LED Lighting is a great choice for residential applications.
Having said that, I continue to be very impressed with the CREE lighting—enough to install it in multiple prominent locations in my own home. The2700K fixture is warm and very suited to a residential application. It's bright, dimmable, and just plain looks good. It's one of the few that has thus far earned the ENERGY STAR label. The 50,000 hour rating is certainly intriguing, too. Right now, CREE LEDs are only available as recessed fixtures—but it you've got recessed lighting, this just might be the ticket for you.