An essential factor in creating the desired atmosphere in your bathroom is the lighting, the way in which the light sources are placed. Light games can create a dreamy, relaxing ambiance in a bathroom or, in the contrary, a dynamic, energetic one. In the following paragraphs we will present you with a couple of solutions to help you create the most suitable atmosphere, in accordance with your preferences and state of mind.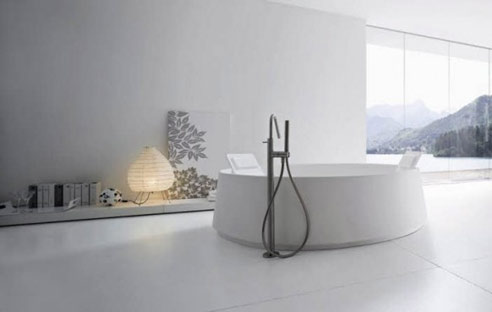 Natural light is the most powerful type of light. If you have a large bathroom, our advice is to mount large windows to let the light penetrate naturally, as this will charge your body and soul with a maximum doze of energy.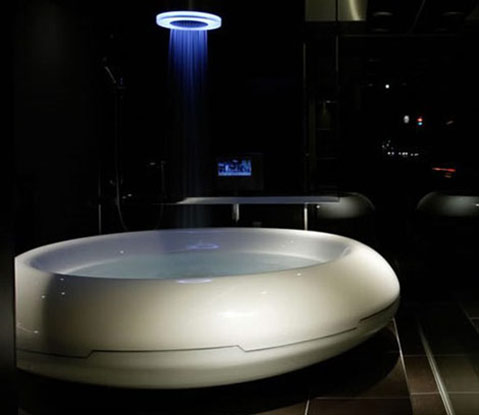 Why not feel like in an expensive spa in the comfort of your own home (and with far less money)? Make your bathtub truly special by equipping it with LED lights. The float permits the incorporated device to remain flush with the leaf surface without sinking.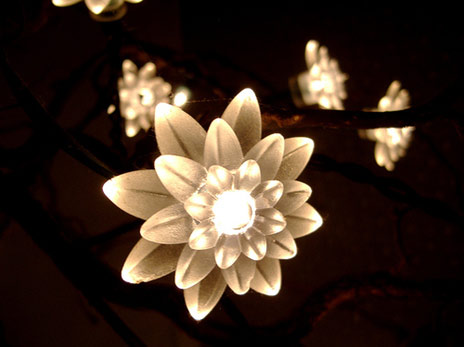 For an atmosphere of total relaxation combine the delicate look of spring flowers with the diffused and discrete light emitted from their petals. Choosing such a device is an ingenious idea, very suitable with a romantic and sensible person.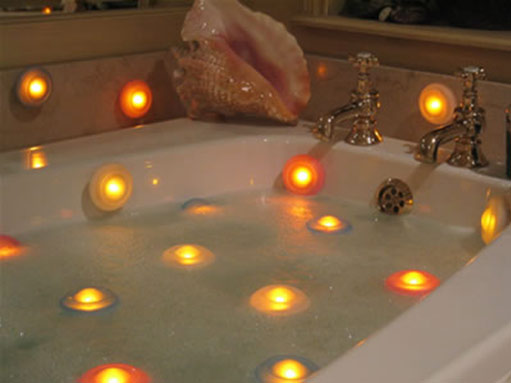 Orange light gives you energy and refreshes you after a long, tensioned day. If you're preparing for a fun night out or just want to recharge your batteries, choose illuminating devices which emit yellow or orange light.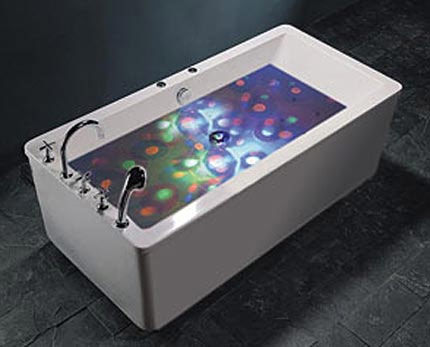 Multicolored lights have multiple functions: they change colors depending on the water temperature, so you'll know hot hot the water is just by looking at the tub; also the intensity of light can be adjusted depending on your preferences. Last but not least, you can set the atmosphere of the room just by playing with the colors: pure white for complete relaxation, vivid, multiple colors for a light show like in the Arabian Nights!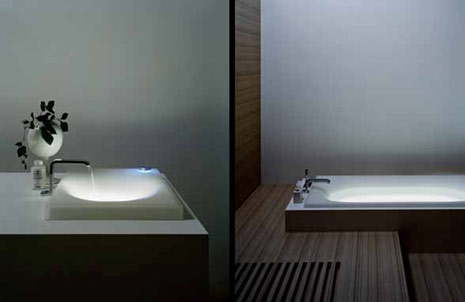 The NEOREST Series from TOTO' propose a new trend in bathroom decoration. TOTO's products are made of their custom, resin material Luminist. The material is translucent, has a consistency similar to glass and extreme heat-resistance. A peaceful, diffusing light is emitted by the LEDs found under the bathtub and inside of the washbasin, creating an atmosphere of calm and serenity.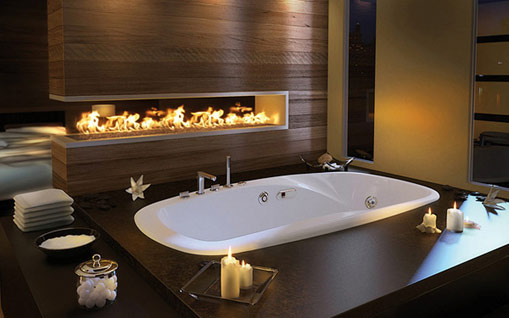 Besides all the sophisticated (and sometimes expensive) ways of creating a special atmosphere in the bathroom with the help of light, there is another method, extremely simple and less expensive of achieving this goal: candle lights. Candles can be placed practically anywhere, around the bathtub or on a shelf close to it, depending on the preferences and imagination of each person. Candles can be simple or perfumed, in different shapes and colors, all of them creating that uniquely romantic ambiance. Simple candles can be combined with LED lights or figures from phosphorescent materials.