GE's 4-watt GU10 LED has become the first retrofit LED lamp to win approval by the UK's Energy Saving Trust's product certification scheme.
Designed as a retrofit for reflector lamps with an international-standard size and shape, the GU10 LED lamp opens the door to significant energy savings and maintenance cost reductions, with a rated lifetime of 15,000 hours (to 70% lumen output).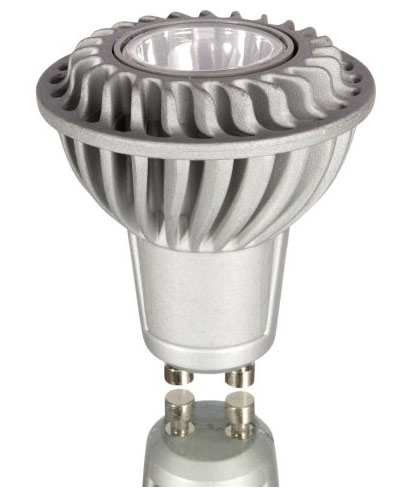 The lamp has the same 36-degree beam angle as 20W GU10 halogen lamps, with 12% higher candela. It produces warm-white light at 3100K with CRI >80.
Different from other retrofit LED lamps, the GU10 LED lamp has been shown to meet a variety of stringent criteria set by the Energy Saving Trust relating to properties including beam angle, candela, color rendering, power factor, color temperature and physical size and shape.
The lamp is now permitted to carry a Recommended label, allowing costumers to recognize energy-efficient products.