Featuring ultra high power EdiStar emitter, the circular EDIS module integrates thermal, electrical, mechanical and optical aspects to deliver a total LED lighting solution.
Depending on the application, EDIS module is available in 50W and 100W, with three CCT options at Cool White, Neutral White and Warm White for each. The ultra-high power 100W EdiStar emitters offer 7,000lm, equivalent to the brightness of 400W mercury lamp with less energy consumption as much as 70%.
EDIS module is especially ideal for high bay application such as industrial or warehouse lighting where fixture installment is 6 to 8 meters above ground. The module not only offers saving through energy cost but also reduces the maintenance cost for replacement.
The water-dust protection level for the module is rated at IP65, which can be applied in both indoor and outdoor applications. With much reinforcement on the banning of incandescent bulb by 2010, LED light source has become a prospective alternative light source.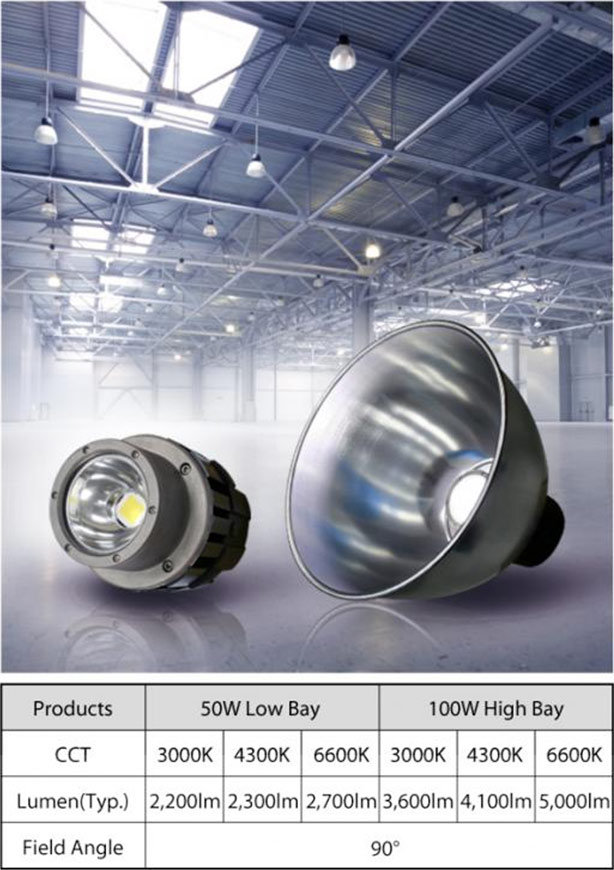 About Edison Opto
Edison Opto is a leading high power LED manufacturer and a solution provider experienced in optical design and thermal management for the emerging SSL market. With R&D headquarter in Taiwan, production capabilities in Dong Guan, China, as well as distribution network over twenty-six countries, Edison Opto offers a diverse range of high power LED products to worldwide commercial, industrial, retail, and residential markets.