Green color Neon Flex 50m length spol of AC110~120V warm white (2200k) professional led neon flex light spool. The warm white led neon can be cut every 45cm(18inches) and only uses 4.8Watts of electricity per meter. The professional warm white led neon flex light using by best LED light source. Each spool includes 2power cord,2male pin and 2 end cap. If you are looking to use led neon flex in a daytime or bright light environment, we suggest that you use the led neon flex (colored skin) category. Led flex neon basics Economical led neon flex
LED Monochrome Flexible Neon is made of special micro-blue PVC material as well as tailor-made ultra-bright light-emitting diode (LED), with linear continuous light effect. It cannot see the LED after light up, color uniformity, soft, no shadow, is an ideal alternative to traditional glass neon. LED available color is red, yellow, orange, blue, green, white, warm white, purple & Pink.
Recently, LED Flexible Neon design difficulty lies in the production of white color. White color brightness decay was a technical problem, there is no vendor can completely to resolve it. Our company builds a global LED supplier system, as well as transforms the circuit and extends life span. After tests, we found that our Led flex Neon light's color and brightness no significant changes after a few years use. Our clients are all satisfied with it. Even more, we can offer lots of voltage to be applicable to the global market.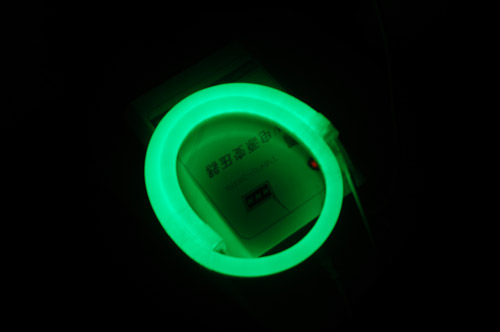 Products Feature:
 1. Product size: W15X26mm
  2. LED space between LEDs:1.25cm( 0.5")
  3. Voltage: DC12V, DC24V,AC110~120V,AC220V~240V
  4. Work Temperature: -20℃~60℃
  5. LED life span: 80,000~100,000 hours
  6. Super flexible, can be bent to small angle .
  7. Adopt good micro-blue PVC material, it is more flexible and can be seen in daytime..
  8. Super bright & low brightness decay LED, the color wavelength is within 3nm. In particular, white light.
  9. Ultra-high bright LED, Uniform light, brightness in a row, rich color
  10. Low-power, low heat, security power, Energy saving (saving more or less 90% than glass neon)
  11. Flexible, easy to bend, install and maintain, convintent for transport.
  12. Environment friendly, water-proof and UV resistant. Durable , Low maintenance costs
  13. Two years warranty
| | |
| --- | --- |
| | |
| | | | | | | | |
| --- | --- | --- | --- | --- | --- | --- | --- |
| Model# | Voltage | Size | LEDs per Unit | Space between LEDs | Cutting Unit(cm) | The actual value | Color |
| GP-N1412B-C | DC12V | W15xH26mm | 4LEDs | 1.25cm | 5 | 7.0W/m | R,Y,O |
| GP-N1312B-C | DC12V | W15xH26mm | 3LEDs | 1.25cm | 3.75 | 6.8W/m | B,G,W,WW,P,PP |
| GP-N1824B-C | DC24V | W15xH26mm | 8LEDs | 1.25cm | 10 | 2.31W/m | R,Y,O |
| GP-N1624B-C | DC24V | W15xH26mm | 6LEDs | 1.25cm | 7.5 | 2.53W/m | B,G,W,WW,P,PP |
| GP-N16011B-C | 110~120 | W15xH26mm | 60LEDs | 1.25cm | 75 | 1.6W/m | R,Y,O |
| GP-N13611B-C | 110~120 | W15xH26mm | 36LEDs | 1.25cm | 45 | 2.5W/m | B,G,W,WW,P,PP |
| GP-N112022B-C | 220~240 | W15xH26mm | 120LEDs | 1.25cm | 150 | 4.9W/m | R,Y,O |
| GP-N17222B-C | 220~240 | W15xH26mm | 72LEDs | 1.25cm | 90 | 6.8W/m | B,G,W,WW,P,PP |