Color Temperature is a generally accepted means of describing the color of white light. The term 'temperature' refers to a real temperature of a physics concept called a 'black body'. A black body absorbs all light and energy that impacts it, but conversely, according to thermodynamics, is also a perfect emitter. The close equivalent of this can be seen in such materials as iron, which as it is heated gradually glows hot enough to see in the red, then orange, then yellow up through white and blue. The temperatures that correspond to those colors are the Color Temperatures.

The temperature scale is a real temperature scale, measured in degrees Kelvin. The Kelvin temperature scale is the Celsius scale less 273 degrees. Thus, room temperature is about 22C or 300K. The colors then corresponding to particular temperatures are shown in the curve within the CIE diagram below. The 2000, 3000, 5000 etc are in degrees Kelvin and are shown usually as 2000K, 3000K etc.

Correlated color temperature refers to the closest point on the black body curve to a particular color as defined by its chromaticity value. This is the x, y value on the CIE Chromaticity chart. The reference source(s) are color temperatures that fall on the black body curve.

LED's are made in lots and sorted into bins based on wavelength ranges that achieve colors. LED Neon Flex uses a range of 2500°k to 3500°k for warm white and 5000° to 6500°K for white. Individual orders will be bin-sorted to within plus or minus 200°k.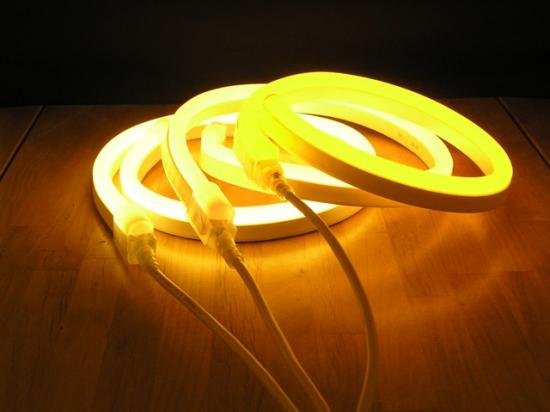 This image demonstrates the Warm White Professional Series LED Neon Flex in color tempratures from left to right 3500k, 3000k, 2700k.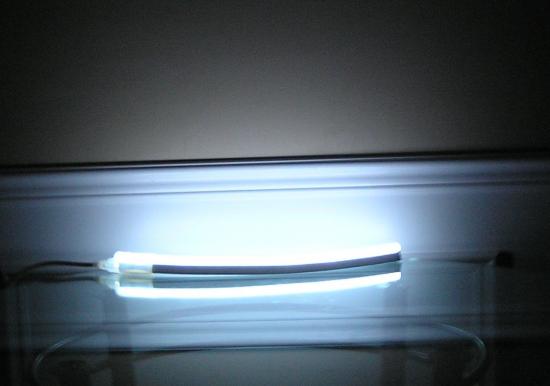 This image demonstrates the Cool White Professional Series LED Neon Flex in color temprature 6500K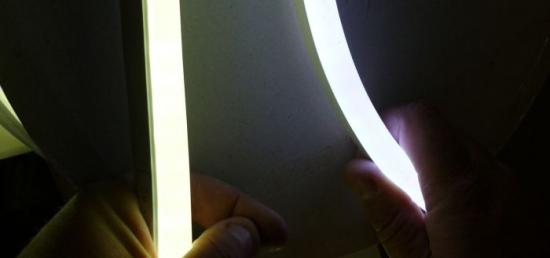 This image demonstrates the Natural White 5000k compared to the Cool White 6500k.